LA DECLARACION
~Almigos~ calls the California Desert home. It all started with a tournament ("Almigos Classic") and grew to a brand that embraces the same reasons for the tournament. To get friends together, play golf, sip some tequila and have a good time. Carrying these values on to one day open "Almigos Ranch" a place for Almigos and all our amigos to call home.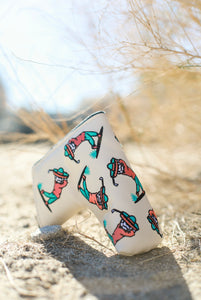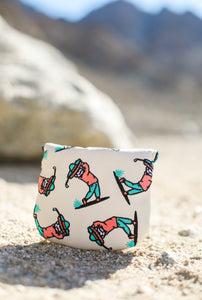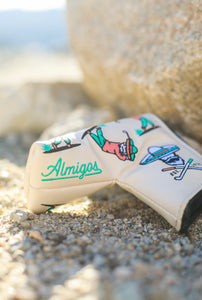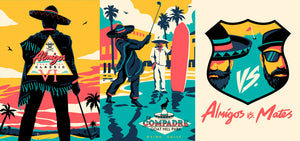 Almigos Classic | El Compadre | Almigos vs. mates
The soul behind Almigos is getting friends together. Which is where it all began, with golf tournaments. Starting with the Dos Hombres "Almigos Classic" at The Palms Golf Club. Then came the 2-Man Partner event "El Compadre" at the one and only Goat Hill Park. The Classic takes place in La Quinta, CA in May and it's about good times with good friends and a few Margaritas may be consumed. El Compadre takes place in Oceanside, CA at The Goat. Nothing quite like teaming up with your compadre & playing The Goat, a place that just gets it. The newest addition to the list of events is, "Almigos vs. Mates". Where Team Almigos, Captained by Al, takes on Team Mates, Captained by Chris Trott known famously as Trottie at our beloved Goat Hill Park.
RETURN POLICY
We gladly will return all products if you're not happy with them for store credit. Adios section - All sales are final.